This is a post by Narcis from Content Refined. Here are some recent results for the Keyword Golden Ratio. Content Refined is a content agency and they have a KGR service where they'll find keywords that fit the KGR, then write the content.
Learn more about Content Refined
This post will open with the results of the KGR Service at Content Refined. Then, there's some info about using the keyword golden ratio.
Real Results
Below are some real results from real clients that have implemented the KGR strategy with the team at Content Refined. All this content was completely created by their team, uploaded, and started ranking as soon as the page was indexed, without any additional work being done.
This post went up in September 2020 and is now ranking #1 for the target keyword.
This post went live in June 2020 and is also now ranking #1 for the target keyword.
Here's another post ranking #1 after being posted in July 2020.
The post below went live in March (only 4 months ago!) and is now ranking #6 for the target keyword.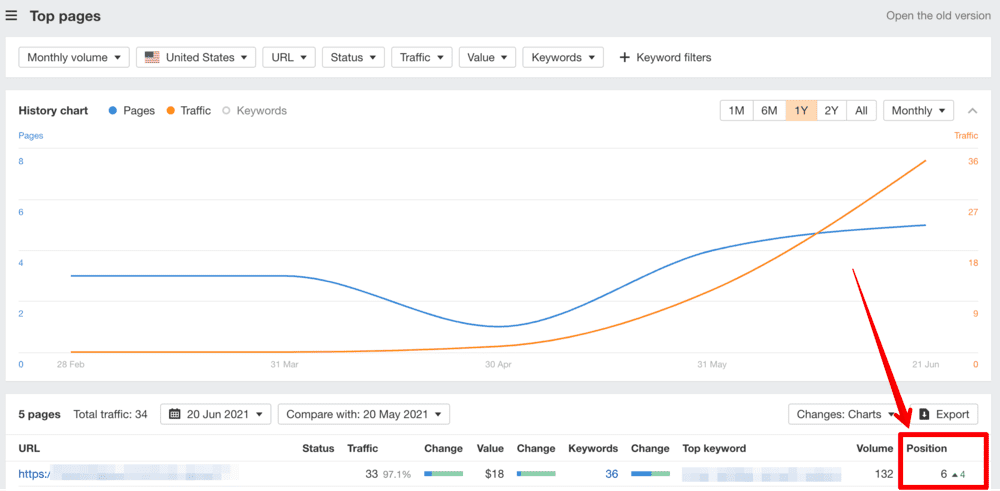 This post also went up 4 months ago and although it's only ranking #8, it's getting a ton of traffic already!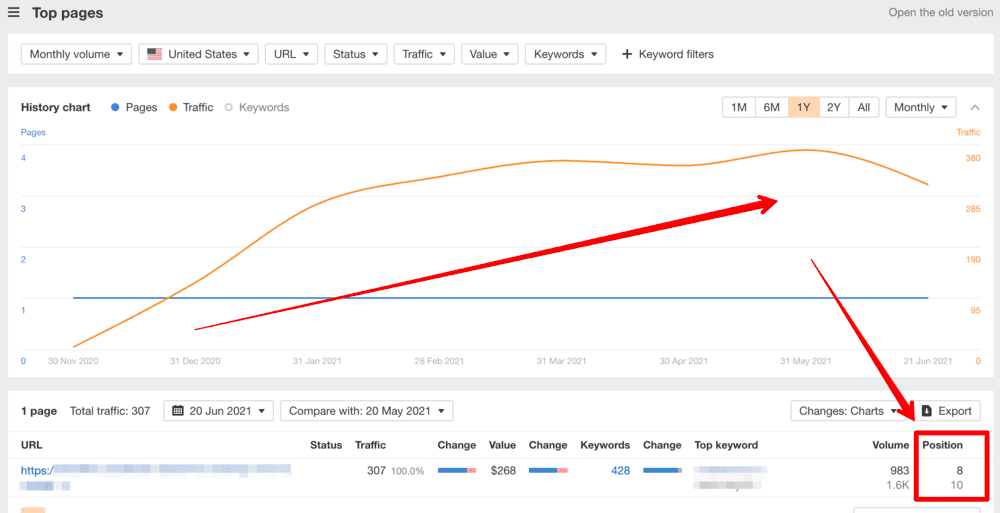 The images above show the results of posts ranking over the course of 4-6 months. Each post was approximately 2,000 words in length, a mix of informational and product review posts, focused on long-tail KGR keywords and included some internal and external linking throughout.
The posts were also optimized for the keyword through Marketmuse, which allows the content development team to properly format and structure the post based on SERP analysis.
The Content Refined team also made sure that each KGR topic stayed relevant to each website's niche, which is important when researching your keywords.
This will not only help you categorize your content properly but also allows for easier internal linking within the site and a higher chance of ranking for the key term.
Using the Keyword Golden Ratio
There are a lot of terms and strategies thrown around when discussing SEO and affiliate sites, which makes it difficult to know which one actually works. What strategy is actually going to help your site grow and earn money?
Well, I'm here to give you the answer…. They all work! (kind of).
What I mean is that almost every SEO strategy out there has been tried and tested by the experts, and it has and does work to some extent. BUT, like any good strategy, it needs to be implemented properly and consistently to see real results. The most important thing in SEO is consistency.
Personally, I believe the two most important pillars to growing an affiliate site are:
Implementing the right keywords and keyword research
Creating high-quality content

consistently
Obviously, there's more to it than that, but without those two as your pillars, it'll be hard to turn that niche site into passive income.
Why Is Keyword Research So Important?
Ever since building affiliate sites became mainstream, understanding how SEO and keywords work has been at the heart of it. It's an ever-changing ecosystem and making sure you're targeting the right keywords within your niche is more important now than ever before.
I've seen sites place less emphasis on keyword research and more on content, link building, site speed, etc. Which are all important, don't get me wrong. But the ones that put more effort into finding the right keywords always perform better in the long run.
What's The Best Keyword Research Strategy?
There are many … and for the most part, they all work to some extent… until they don't. Why? Google and other search engines are always updating their algorithms, new sites are being built each day, more and more people are ranking for the same keywords, and new keywords are being created all the time.
In general, my approach has always been to rely on manual research … which is time-consuming and usually requires a lot of effort as well as help from some SEO tools (like Ahrefs and SEMrush). But doing the manual work always leads to finding the low-hanging fruit.
It's also why the Keyword Golden Ratio strategy has been one of the best approaches I've ever seen and continue to use it as it's stood the test of time.
What is KGR?
KGR or Keyword Golden Ratio was a formula originally created by Doug Cunnington. It is a data-driven way to find keywords and keyword phrases that are considered underserved on the internet.
Finding KGR keywords is done through a simple formula: divide the number of Google results that have the keyword phrase included in the title by the organic monthly search volume.

The goal is to target keywords with a monthly search volume of under 250 and have the ratio of less than 0.25.
With these keywords, it is very possible for your site to rank in the top 10-20 search results once the page is indexed.
Looking for KGR Terms
Finding KGR keywords is also simple – just type in "allintitle:" before the keyword in Google, which will generate all the results with the keyword directly in the title.
So for example, type in "Allintitle: best basketball shoes" and look at the number of results at the top of the search. This number is the amount of Google results that keyword phrase has indexed.
Then divide this number by the monthly search volume and look for keywords that are less than 0.25.
Short Demo of the KGR
During the search for keywords, you want to find the best "product name" for "user or user type."
Even those search volumes showing zero searches per month can rank; although, it will likely take longer and will require more work.
Keyword research is something that should not be put on the backburner. It is a critical step in the process as you work to get your affiliate site in the higher rankings.
How to write KGR content
When writing KGR content, you always want to make sure that you:
Promote topics and products relevant to your niche
Provide users with valuable information (make sure their questions are being answered, don't just write filler content)
Use sustainable SEO practices; leverage your products where and how it makes sense
Avoid hard-selling and spam filled strategies
Always take the time to research your topics and products before recommending them to your audience.
At Content Refined we also focus on topical research and examining the SERPs to ensure the information we're providing our clients and their readers is useful.
SERP analysis allows us to make sure we are including the proper subheadings and terms throughout the posts, helps us understand what needs to be covered, and ultimately optimizes the content for the focus keyword.
Client Feedback
The overall consensus on KGR content is positive – mainly because the posts ranked quickly for a keyword relevant to their niche. But with any SEO strategy, there are pros and cons.
Positive Feedback
The KGR strategy allows you to find keywords relevant to your niche and rank quickly for them as long as the content is optimized and valuable to the readers.
KGR is especially great for new sites trying to get indexed and rank for keywords quickly, then expand into other categories.
If your looking to expand into other categories (or sub-niches), KGR can be a great starting point
Ranking in the top 10 requires almost no additional effort outside of writing and optimizing the content
KGR allows you to find highly specific topics related to your niche
Negative Feedback
Focusing only on KGR topics can pigeonhole your content to highly specific topics, so it's important to expand into other keyword research as well.
The KGR strategy helps you rank quickly but the keywords are all low volume, so the ceiling is low.
Depending on how specific your topic is, finding products can be difficult/limiting.