GameFly
GameFly was founded in 2002.
It has over 8,000 titles, and the best selection of video games for PlayStation, PSP, Xbox, Xbox 360, Wii, GameCube, Nintendo DS, and Game Boy Advance.
Through them, players can rent hard-to-find classic games and hot new releases in as simple as a few clicks of their mouse.
They offer downloadable PC games to buy and some to play for free for subscribing members.
Customers can also get video games delivered straight to their door with GameFly.
Commission Rate: $15 – $20 Per Lead
Cookie Duration: 30 Days

Adorama
Adorama was founded in 1978, and is based in New York, US.
They are one of the world's largest and most reputable retailers of cameras.
In recent years they have become the go-to company for content-creators, photographers, vloggers, and anything you can imagine to help you capture, enjoy and share life's moments.
These are popular with people wanting to record themselves gaming.
Commission Rate: 2% Per Sale
Cookie Duration: 30 Days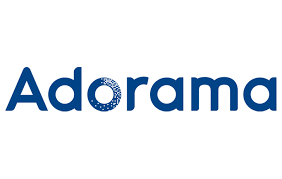 Join the Adorama Affiliate Program
NVIDIA
NVIDIA was founded in 1993 and is based in California, US.
NVIDIA's invention of the GPU in 1999 sparked the growth of the PC gaming market. It redefined modern computer graphics and revolutionized parallel computing.
In recent years, GPU deep learning ignited modern AI, with the GPU acting as the brain of computers, robots, and self-driving cars that can perceive and understand the world.
NVIDIA is increasingly known as 'the AI computing company'.
Commission Rate: 2% Per Sale
Cookie Duration: 45 Days
Join the NVIDIA Affiliate Program
Logitech
Logitech was founded in 1981 and is based in California, US.
Under a number of different brands, the company offers PC peripherals; cases and keyboards for tablets; equipment for gamers; mobile speakers and earphones for music and sports enthusiasts; devices to make video collaboration simple in the workplace; and entertainment and control products for the home.
So whatever your audience is looking for computer-wise, your audience will probably find it with Logitech.
Commission Rate: 4% Per Sale
Cookie Duration: 30 Days
Join the Logitech Affiliate Program
GameStop
GameStop was founded in 1996 and is based in Texas, US.
It is a leading specialty retailer offering console games and entertainment products through its e-commerce properties and thousands of stores.
They deal in new, and trade-in games and gaming accessories.
Commission Rate: 0% – 6% Per Sale
Cookie Duration: 1 Day
Join the GameStop Affiliate Program
Backbone Labs
Backbone was founded in 2018 and is based in San Francisco, US.
It is a home for gaming on mobile devices, enabling players around the world to experience Apple Arcade, native App Store games, Xbox Cloud Gaming, Google Stadia, PlayStation Remote Play, and more through compelling gameplay, content creation, and community, all from their mobile device.
Their top-selling gaming hardware included the Backbone controller, which plugs into a mobile. With low power and low latency, users can play on their mobile as if they were on their home console.
Commission Rate: 10% Per Sale
Cookie Duration: 30 Days
Join the Backbone Labs Affiliate Program
Roblox
Roblox was founded in 2004 and has its headquarters in California, US.
Roblox is a gaming platform where people come together virtually.
Every day, tens of millions of people come to Roblox to play, learn, work, and socialize in immersive digital experiences.
They offer a number of different subscription services for users.
Commission Rate: $0.50 Per Sale
Cookie Duration: 30 Days
Join the Roblox Affiliate Program
Vertagear Inc.
Vertagear Inc. was founded in 2015 and is based in California, US.
The company is run by a mixture of computer hardware veterans, furniture specialists, designers, and hardcore gamers. Together their aim is to develop products for the gaming community by combining the full spectrum of their expertise.
They sell a whole range of gaming and computer desk chairs for even the most discerning of gamers.
They sell conversation-starting games…offline.
Yep, that's right, they offer a series of games that are designed to get people to turn their computers off, put their mobiles down, and interact with one another.
The company is all about personal development.
They offer several games such as The Holiday Edition, The Relationship Edition, The Family Edition, Vertellis Chapters, Vertellis Chapters For Kids, Vertellis Coasters.
iBUYPOWER was founded in 1999 and is located in California, US.
The company claims to revolt against conventional gaming systems and conventional thinking. Instead, they seek to develop superior performance, reliability, and cutting-edge technology for gamers.