We have another success story from a niche site builder.  This one is from Rob Atkinson and he has been able to build a website earning $2000 per month in a very short time. 
Rob wisely keeps his a niche a secret – however he does give us a glimpse into why this niche converts so well for him.
A really awesome thing to note:
Alright, let's turn it over to Rob and hear his story…and be sure to check out his coaching case study. And his updated story here when he's leveled up to $15,000+ per month.
---
What is your name and current job/profession?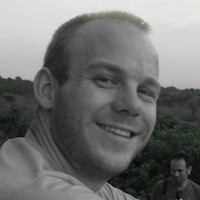 My name is Rob Atkinson and I am an aspiring online affiliate marketer (SEO).
How did you get started building niche websites?  How long have you been building websites?
At 13, I self taught myself basic HTML and built my first website. I managed to earn about $.10 through ad clicks. I should have kept up the hobby, but I stopped after about 6-months. I didn't build another site for the next 12 years!
I picked up the website hobby again in early 2013. I found Bring The Fresh (niche site/SEO course) and started my first official niche site shortly after.
Tell us about one (preferred) or multiple of your successful websites.  What is the URL and what niche are you targeting?   If you are not willing to publicly share your domain or niche, that's just fine.
Unfortunately, I'm going to have to keep the website and niche private.
How much money do you make from this successful website(s) each month?
At its peak, the site was earning $2700 USD per month.
Note: the site was tangled in the Rank Hero mess back in September, 2014. It didn't use any links from Rank Hero, but I had a site in my Webmaster Tools that did use Rank Hero. All the websites in my Google Webmasters account were de-indexed.
Update: I relaunched a newer version of the site site in late October, 2014. January, 2015 saw $900+ in earnings and February, 2015 is tracking to earn ~$1400-1500. Realistically, the site should be earning ~$4000/mo in the next 90 days.
As of March 2015, the site is making about $2,000 per month. That puts the valuation at $40,000 assuming a 20 x monthly income. It needs more time to prove itself with consistent earnings month over month.
What is the reason for this website's success?
First, the overall keyword competition in the niche is low.
Second, and more importantly, the niche helps solve a highly emotional buyer's decision. We're not talking about someone who contemplates buying a new coffee maker (a nice to have item). People in this niche are losing sleep over the issue.
Please briefly share your overall strategy for finding a niche, getting traffic to your site, ranking in Google, and making money from niche sites.
You could write a monster blog post on these topics, so I'll keep it short as short as possible.
There are many indicators I look for in a potential niche.
First, will my website add value and help a potential buyer solve a complex problem? If you're thinking about Amazon products, make sure the product requires a prospective buyer to do research. Also, is it something that people buy with confidence online? Some products sell a lot better with a physical store front.
Second, you have to make sure the projected earnings are worth the effort. If you run the math and think the site can realistically earn $2000/mo, make you know have a projected cost of the SEO campaign required.
Third, make sure other small websites are ranking in the niche. If you see niche sites and forums on the first page that's a great sign. Nothing worse than starting a project that has almost no chance for success.
That's the cliff notes version of the factors I look for before building out a new site; every niche is different.
What link-building tips can you offer?
With regards to ranking in Google, I prefer to take a slow and conservative approach. I stay away from keyword rich anchor text (even partial match). I do this because there are a lot of other ways to tell Google what your link should be about. I add keyword rich text around the link and try to have a partial keyword match in the article's title (I'm assuming a PBN link).
Be natural and take it slow. Don't rush your links.
Diversify your links. If you're unsure of what a natural link profile looks like, use a backlink checker (ie, Ahrefs) and search for a huge authority site. You'll see the brand name, naked URL, and other brand-related variants dominate the link anchor text ratio.
How has the success from this website impacted your life?
Well, I'll start by saying I wouldn't be answering these questions by sitting in a Chiang Mai, Thailand cafe if it weren't for the success of the site.
I know I have a long way to go before I make the lifestyle sustainable, but the site gave me confidence. I now know that online income is real. It takes a lot of hard work; there isn't a push-button solution out there.
Do you have any additional tips or advice for others that would like to replicate your success with their own websites?
You've heard it before: Take action.
Build your first website and watch the rankings. Build some links. Even if you don't make a penny, you will learn so many things along the way. You will approach your next site with more confidence and be able to see things in a different light.
Also, don't fool yourself and think you need to keep reading blogs/forums about the latest SEO technique. You probably know more than 90% of the SEOs other there; go ahead and take action.
Do you have a blog or other place that people can following along with what you are doing?
I don't have a blog right now.